Investments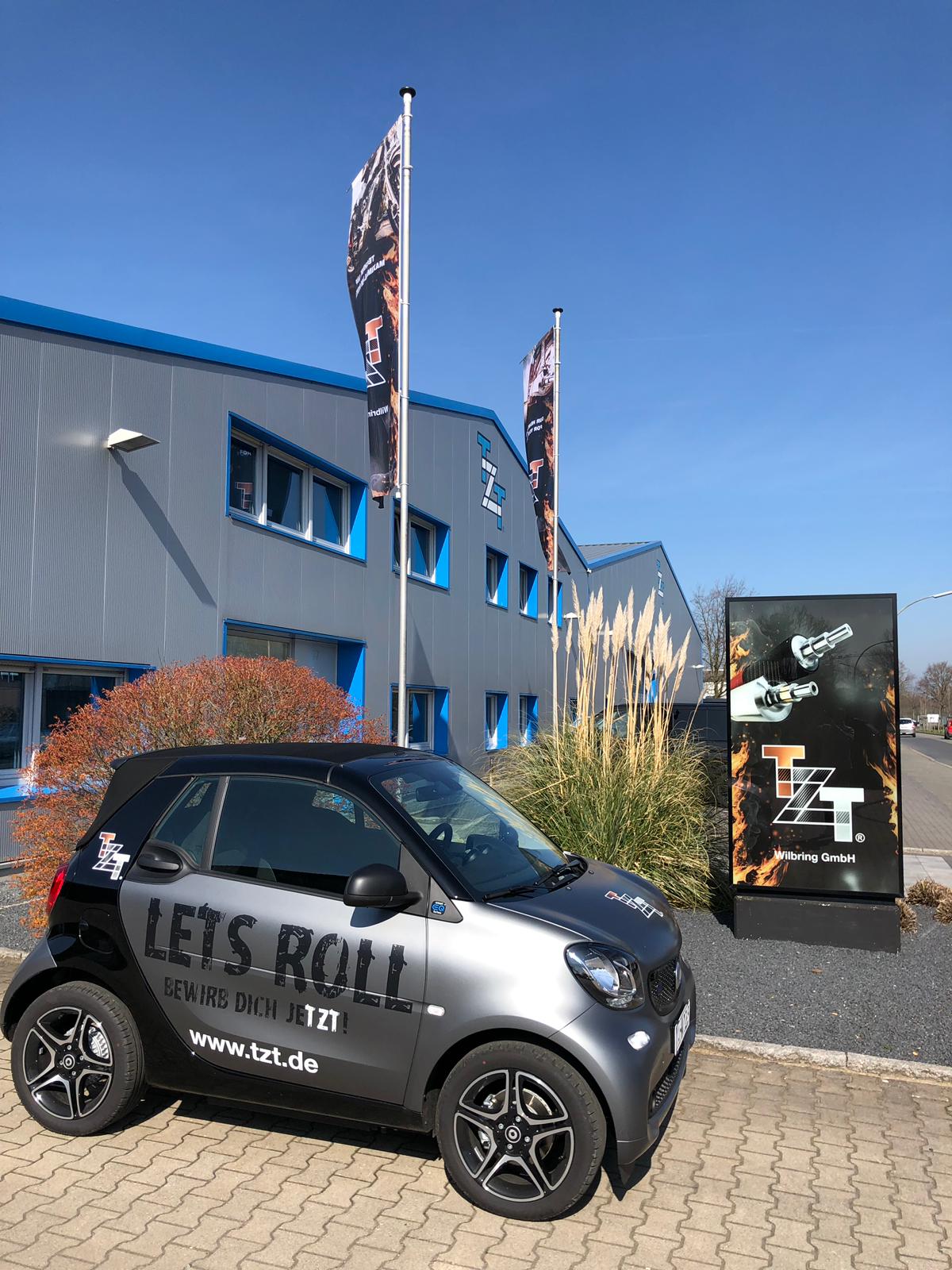 Extension of our fleet of electric vehicles
In addition to our hybrid vehicle (BMW 225×2 e-drive) leased in March 2018 we have extended our fleet of electric vehicles one year later. Particularly our apprentices might be happy about this because the apprentice who excels in his tasks can have the car at his free disposal for four weeks. The smart can be charged from a domestic socket, at public charging stations e.g. of the town of Ahaus, and of course during the working hours at our company-owned quick charging station.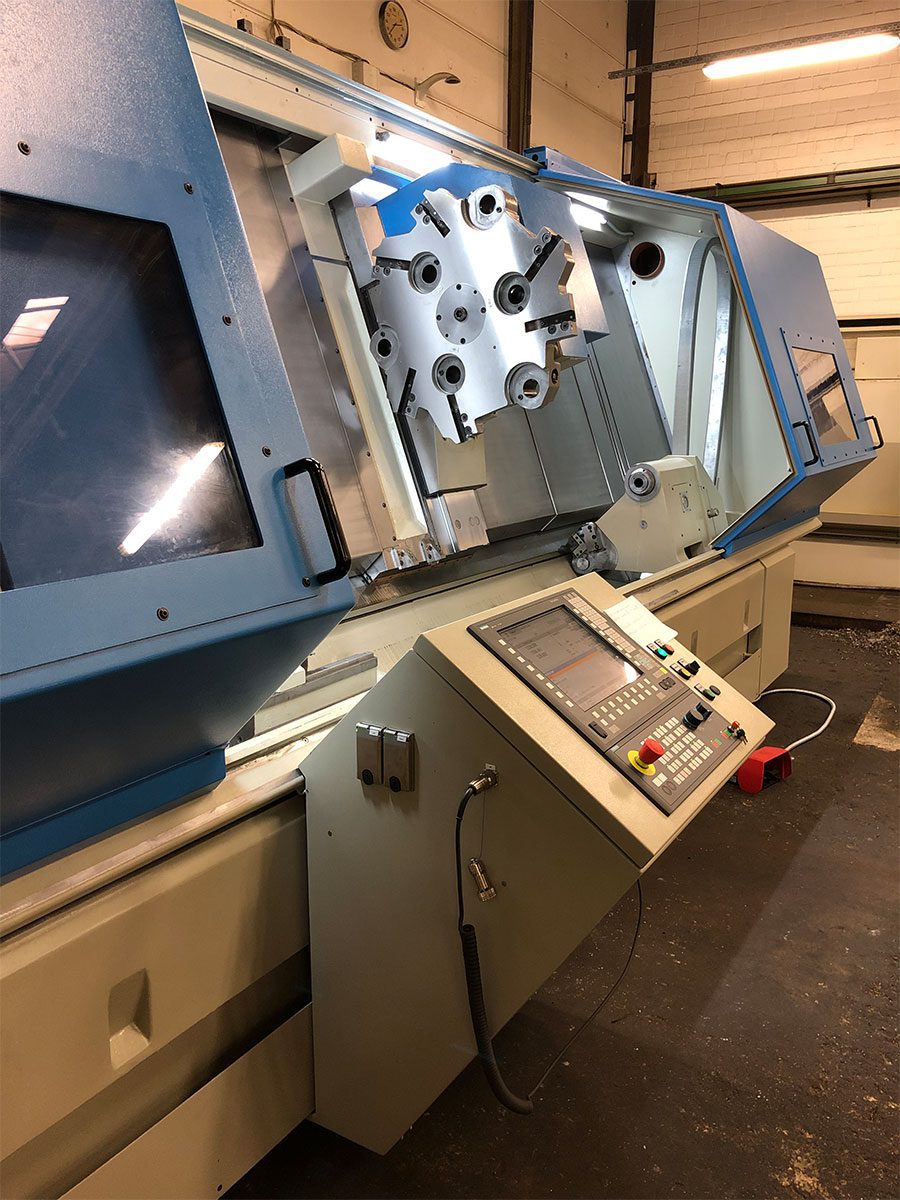 VDF-Boehringer 400 C
VDF-Boehringer 400 C
General overhaul with installation of Siemens 840 D sl
The VDF Boehringer which had been picked up on 15 Oct 2018 for a general overhaul returned on 19 February 2019 in a shiny new look.
The faultless reassembly was executed by a team of service technicians in cooperation with TZT company employees within a few days.
In the 9th week of 2019 our employees are going to be trained in using the new control so that the machine is fully operational again in the 10th week


TOS Hostivar UB 63-80 /5000 CNC
Possibilities
The TOS Hostivar makes it possible to work medium sized and heavy rollers up to a weight of 250 kg between the centers as well as a total length of 5000 mm and a maximum work piece circumference of 800 mm.
Our grinding machine is equipped with hydrodynamic bearings for the grinding spindles.
This feature enables an infinite adjustment of the number of work piece revolutions from 19 to 156 RPM.
In addition, the drive power of the grinding is 22 KW and that of the work piece spindle of 75 KW.
The work piece spindles are equipped with a MK-6 tool mounting.
Some technical details
distance between centres mm 5000
grinding diameter mm 800
Max. weight between the centres KG 2.500
Grinding wheel diameter mm 750
Spindle drive Kw 22
Control CNC Siemens Siemens 840
Maximum grinding wheel speed m/sec 45
Still Diesel fork lift truck RX 70-50
Engine: Diesel engine Deutz TCD 2.9 54 KW
Lifting frame: freeview telescopic lifting frame
Overall height of the truck 2550 mm
Free lift 160 mm
Nominal lift 3480 mm
Maximum height 44897 mm
Load capacity 4990
Load capacity up to 3480 lifting height
Load capacity at maximum lift 4990 mm
Width of fork lift truck
Maximum width 1506 mm
Fork bar 6 wheels 1310 mm wide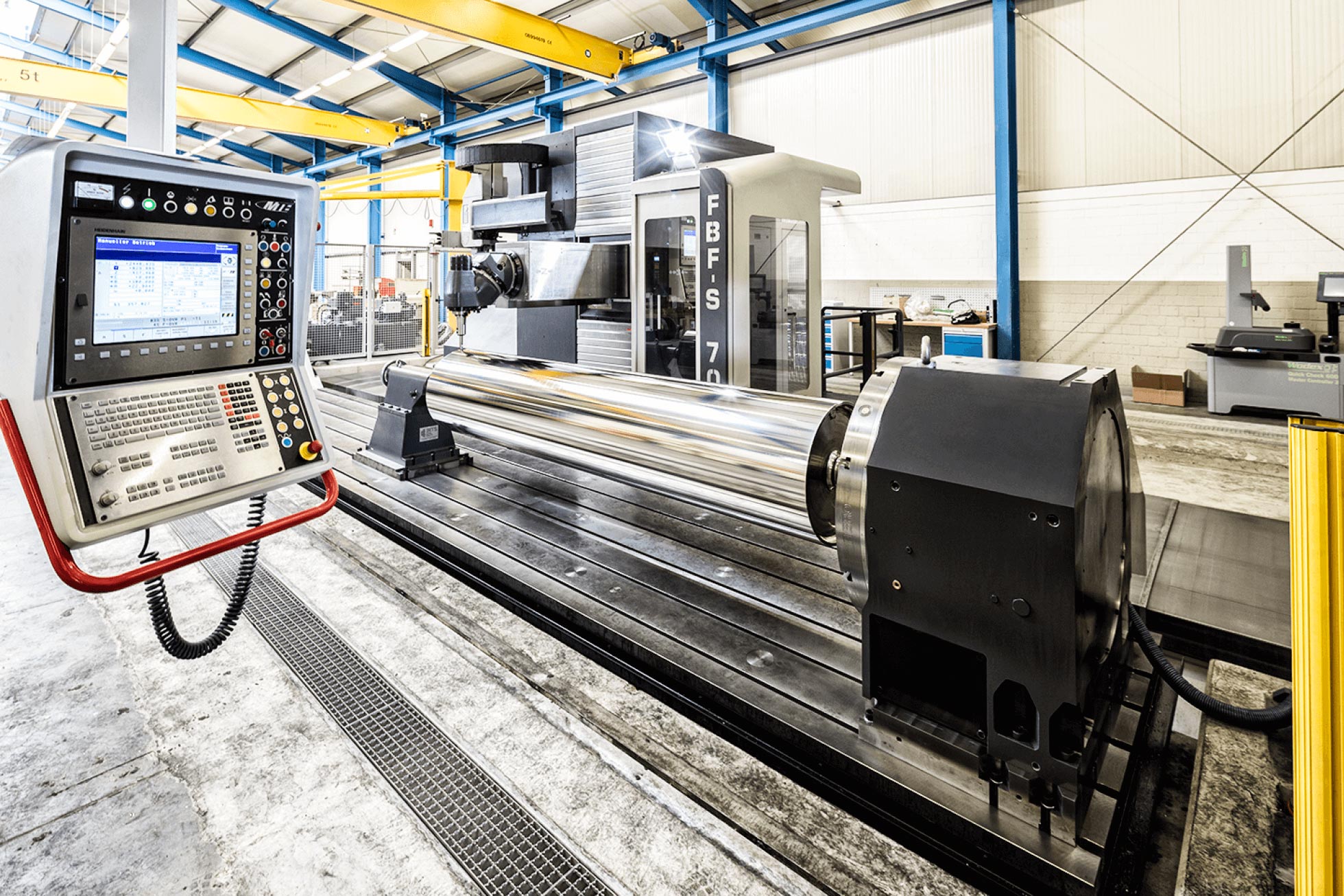 New machining centre
Not only to resist the constantly growing pressure of changes as well as the sophisticated
customer requirements at the market, it is extreme necessary for a company to invest into the future.
TZT has set a new milestone into the future and invested into a milling machine with plate field selection.
The delivery is planned for July 2016.
Technical information:
Brand: MTE
Model: FBF-S 7000 (BT)

Processway / Capacities:
X-axis: 7.000 mm
Platefield selection: 9.000 mm
Y-axis: 1.500 mm
Z-axis: 1.200 mm
Drivepower: 36 kw
incl. automatic tool changer for more than 40 magazine locations
incl. NC-rotary table
incl. tailstock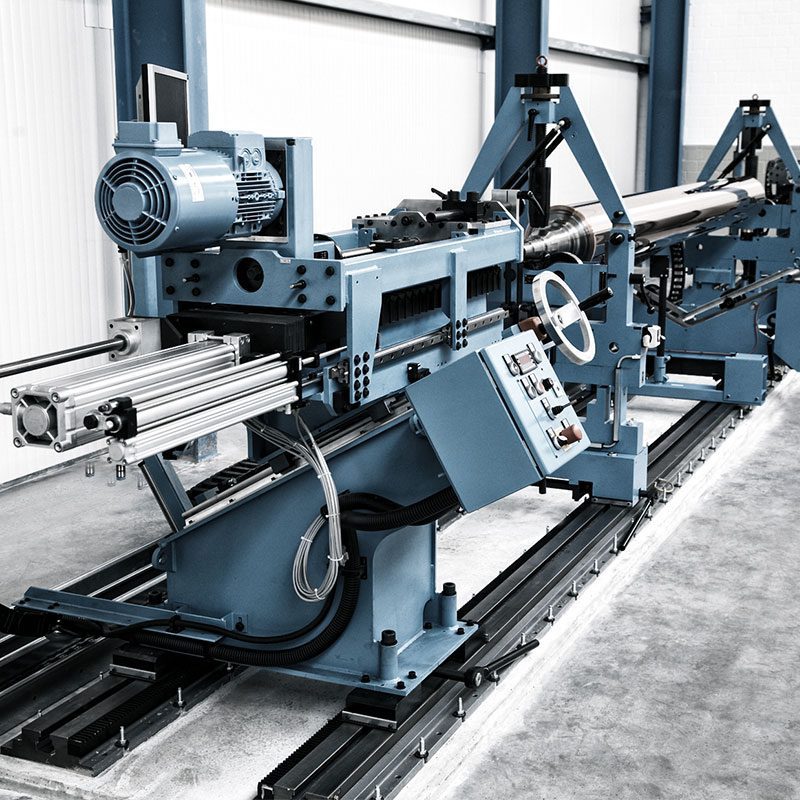 Cycle-controlled lathes
Two new, additional DUS 1000 from Boehringer with lengths of 6 m and 8 m ensure high flexibility in the
production of very long parts and individual parts.
Balancing machine with belt drive
1 new, additional Schenck RoTec to satisfy the demanding and important requirements of balancing.
Rollers with a circumference of up to 1,300 mm and a weight of up to 4 t can be balanced at high revs
(maximum of up to 1560 m/min), at operating speed. The CAB 920 measuring system permits balancing
on three levels while allowing for the documentation of a 2 F measurement and of an acceleration curve.
Automatic drilling units facilitate precise drillings and drilling depths, substantially reducing the number of
measuring processes.
Highest quality – our standard
End customers are demanding increasingly higher standards of the quality of printing matters – whether
with regard to packing or other printing products. Our new technology enables us to make cylinders
ensuring the maximum possible purity and homogenity in copper-plating. Using this innovative
manufacturing technique, copper is applied directly to the material so that there is no more need for
nickel-plating. What remains is just the copper baths (either alkaline or acidic) enabling us to
substantially reduce delivery periods.